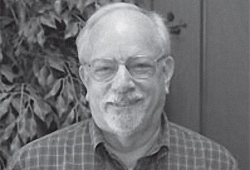 "I'm just a plain old Joe," Herb Robin '71 says, as he smiles and shares a few stories about his life. "I believe in second chances because I have had many of them."

Herb arrived on campus in the fall of 1966 after spending one year at UNO (University of New Orleans). He spent the next three years rarely leaving campus, experiencing all the sporting events and student activities that Southeastern had to offer. He graduated with a marketing degree in 1971.

Throughout his career, Herb often thought of becoming a teacher but always hesitated. After 20 years of business success, he decided to pursue a second career in education. Herb seized the opportunity to experience his dream and he has been teaching in secondary education for the past 16 years. "Everything begins with education-I want to help the next generation."

Throughout the years, Herb has never ventured far from Southeastern. While his career took him as far away as Utah, he kept his season football tickets and returned to campus as often as possible. Herb absolutely treasures all that is Southeastern.

Last year, Herb visited the Southeastern Foundation and worked with staff to create the Herbert Robin Jr. Endowed Scholarship in Secondary Education to be funded through several planned gifts. "I wanted to provide an opportunity to the next generation to attend Southeastern, a place that I love.

"When we completed the agreement that met my charitable objectives, I felt great. I felt like I had done the most wonderful thing on the face of this Earth. I drove home that day with a huge smile on my face."

Herb says he felt a gift through his estate plan was the right thing to do because, "Southeastern has become a part of my life, my extended family. I will always support Southeastern. Many have the opportunity to give their time and have the ability to give now-but I am not in that position. But I can give through my estate plan. It is an opportunity to make a difference, to leave my mark, to give a part of me and to help make Southeastern a little better."